Mobile and Solar Irrigation (Uganda)
About - Mobile and Solar Irrigation (Uganda)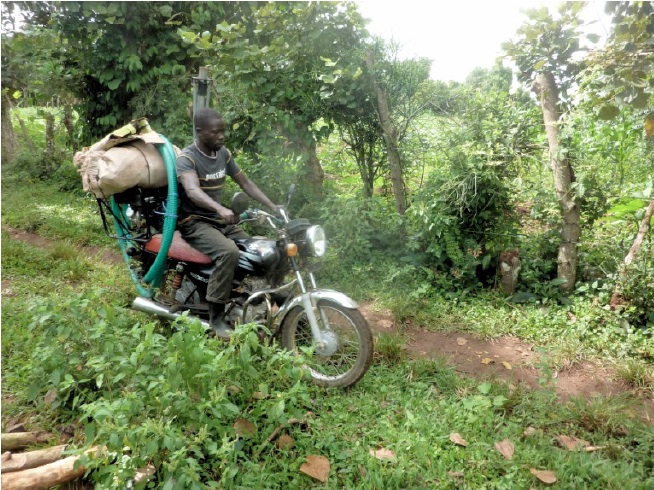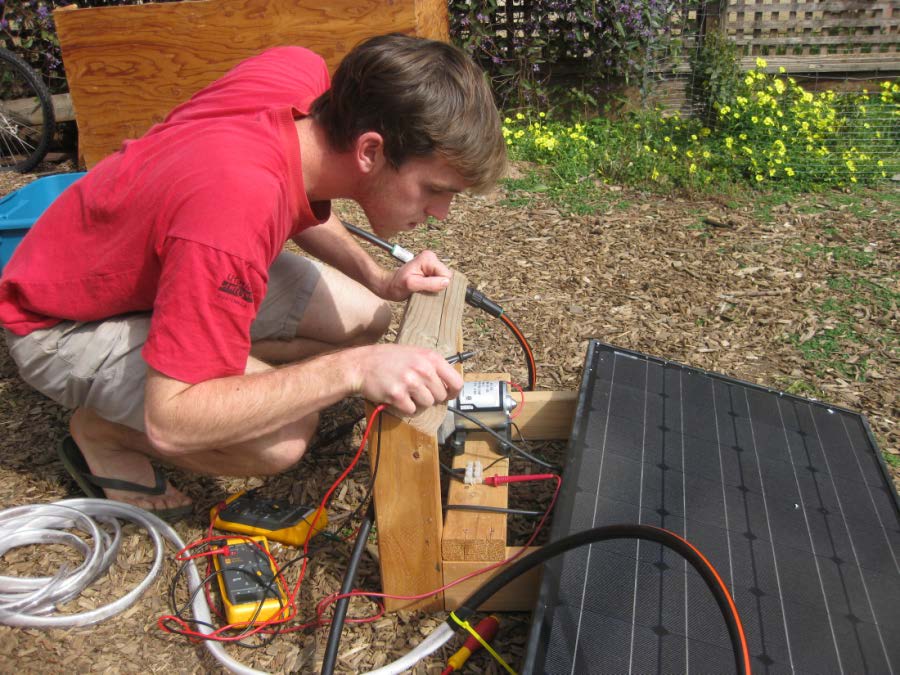 This project was initiated by Agriworks Uganda Ltd., a company established by Abraham Salomon and Dennis Yiga. Mr. Salomon is a UC Davis graduate who has been working in Uganda since 2010 as a program representative on a collaborative research project on innovation systems in the rural economy. Mr. Yiga has over 25 years experience as a senior extension officer, farm manager, agricultural trainer, and innovation policy coordinator. The mission of Agriworks is to offer client services to small- and medium-scale rural farmers so that they can better implement extension recommendations and good agricultural practices. One of the first projects initiated by Agriworks was the development of a mobile irrigation service technology called AMIS (Agricultural Mobile Irrigation System).
The AMIS prototype is in the initial testing and implementation stages in Uganda (Figure 1). There are several design concerns that need to be addressed to move the project forward. Some of these design challenges are related to the hydraulic performance of the system, including the type of layflat hose, the interface between the booster pump and the motorcycle, and the sprinkler action. However, for the scope of this project D-Lab has been asked to construct a frame for the AMIS components that will reduce the amount of time currently spent on setup and breakdown time.
The main result of this design process was successfully rolling and un-rolling 50 m of hose in 5- 7 minutes, an 85% reduction in time for this step. The larger diameter spool decreased the total number of rotations by about 40% with only a 6 cm, or 10%, increase in total final diameter.